105 Lariat Court, Oakley
Improved Lot & Metal Structure for Sale
Imagine Living on This Beautiful Court!
Come and See What a Beautiful Opportunity This Is!
$450,000
---
Located in One of the Most Prestigious Communities Oakley Has to Offer
This beautiful country estate parcel of land is located on approximately. 24,000 sq. ft. of land in a prestigious, well-maintained court complex.
Most homes in the same area are selling up to $900,000. In this tranquil and quite neighborhood, your future dream home will support an over-sized pool, an area for entertainment, a 3 to 4 car garage, and up to a 4,500 sq. ft. one-story plush, attractive dream home—all close to great Oakley Schools!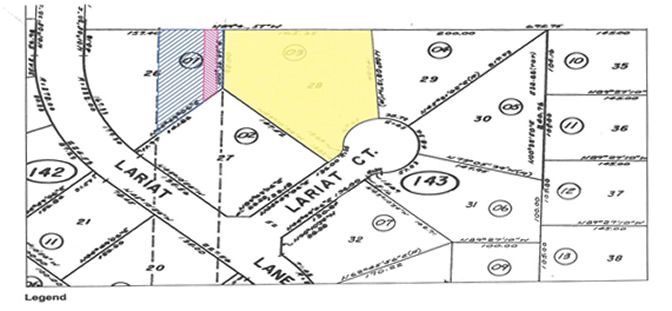 LOCATION—LOCATION—LOCATION
Beautiful court location on improved lot
All undergrounding in place
PGE, water, sewer, and cable system in place
Existing street curb & gutter
Current Structure:
30 feet X 50 feet = 1,500 feet of new build structure
Structure could be used for multi purpose
Structure presently is used as workshop
Structure has electrical, sewer & drain
Structure was engineered and build with city permit
Structure certificate of completion was issued as of 2017